Hot Food to Go – Menu
Hot Food at Lac La Belle Lodge Bear Belly Pit Stop!
Are you craving a delicious meal that is bursting with flavor? Look no further! We're here to satisfy your taste buds with our mouthwatering hot food to-go options. At Lac La Belle Lodge Bear Belly Pit Stop, we take pride in serving homemade-style food that is sure to leave you wanting more.
Indulge in Our Delectable Food Offerings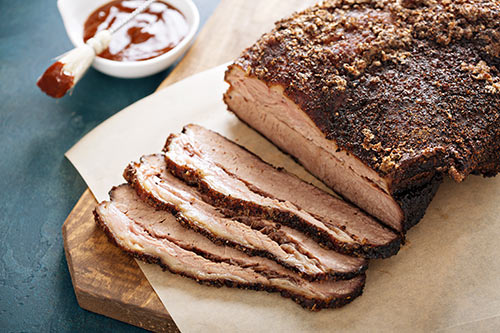 Brisket Special
Monday/Tuesday
Our sandwiches are made with love and filled with your favorite ingredients. Whether you prefer classic combinations or something unique, we've got you covered. Each sandwich is carefully crafted to ensure your satisfaction.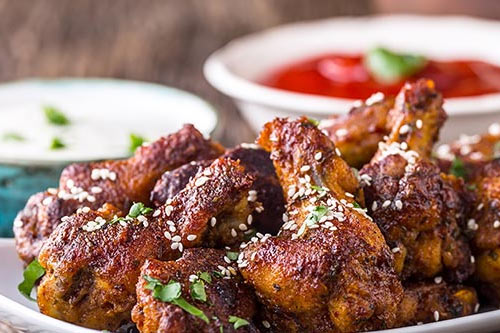 Finger-Licking Wings
Wednesdays
Our crispy chicken wings are a treat that you won't be able to resist. Choose from an array of tantalizing flavors, from fiery buffalo to tangy barbecue, and experience the perfect balance of spice and flavor.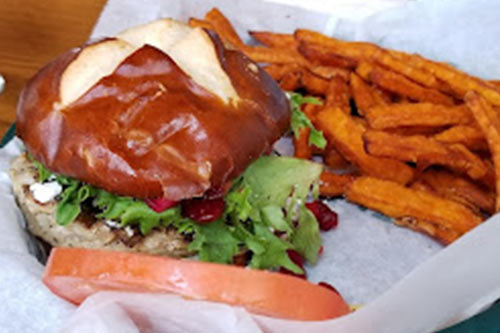 Gourmet Burgers & Sandwiches
Thursday, Friday, and Saturday
Sink your teeth into our juicy, handcrafted burgers made with premium beef and a variety of mouthwatering toppings or a gourmet sandwich made with love and filled with your favorite ingredients. Each bite is a flavor explosion that will leave you craving for more.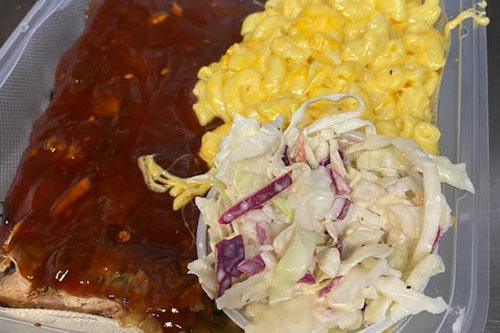 BBQ ribs
Saturdays
Half a rack of slow-cooked BBQ ribs with Dave's homemade BBQ sauce, homemade mac and cheese, and coleslaw.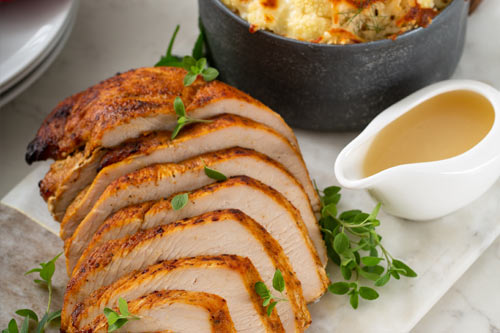 Turkey Dinner Special
Sundays
Delicious turkey with a side of stuffing, mashed potatoes, gravy and bread all from scratch.
Unwind with Our Beer and Wine Selection
At Lac La Belle Lodge Bear Belly Pit Stop, we know that a great meal deserves a great drink. Luckily, you can choose from our wide selection of ice-cold ready-to-drink brands of beers and quality wines to complement your delicious food. Whether you prefer a hoppy IPA or a smooth glass of red wine, we have something to satisfy every palate.
Daily Specials to Keep Your Tastebuds Satisfied
Looking for an extra special treat? Don't miss out on our daily specials that will keep you coming back for more. Accredited cook Dave creates homemade specials of the day. From homemade soups to mouthwatering chili, his specials are the highlight of every visit.
---
Convenience at Your Fingertips with Our Grab and Go Options
We understand that sometimes you need a quick and convenient meal on the go. That's why we offer a wide selection of grab and go options for when you need them. If you're heading out to explore the beautiful Keweenaw area enjoy our hot food to-go service ensures that you can enjoy our delicious food wherever you are.
At Lac La Belle Lodge Bear Belly Pit Stop, we're passionate about delivering exceptional food. It's our dedication to homemade-style cuisine sets us apart, and we promise that every bite will be a delight. So visit us today at our Lac La Belle MI, Keweenaw Peninsula location and treat yourself to a truly satisfying meal.