Convenience Store in Lac La Belle MI, Keweenaw Peninsula
Lac La Belle Lodge is your one-stop destination for everything you need in Lac La Belle, MI
Are you tired of making multiple stops to fulfill your various needs? Well look no further! At Lac La Belle Lodge Bear Belly Pit Stop, we pride ourselves on being your ultimate convenience store in Lac La Belle MI, Keweenaw Peninsula. With a wide range of products and services, we're your go-to destination for all your daily necessities and more.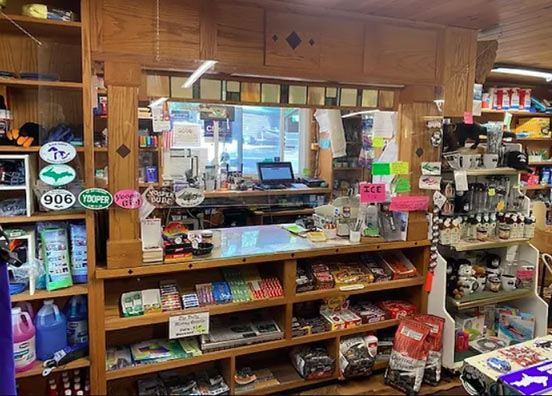 Munchies and Snacks
Need a quick snack when you're hunger? Then we're here for you! From ice cream and candies to cold pop and other munchies, we offer a wide variety of snack options so you can heat on the go when you're hungry.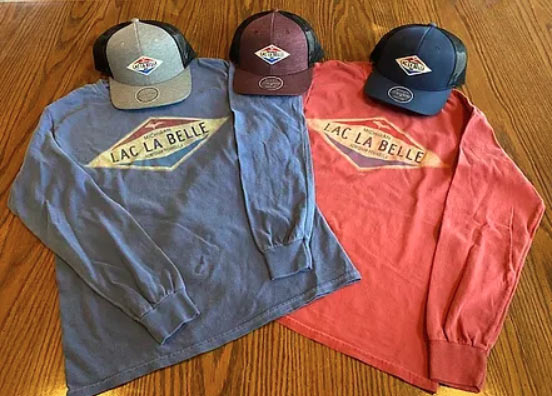 Local Merchandise
Embrace the spirit of our community by exploring our extensive collection of local merchandise. From handcrafted souvenirs and unique pieces of art to books, mugs, postcards, and copper gifts, we offer a diverse range of local products that highlight the beauty and culture of Lac La Belle, MI.
Fashion and Accessories
Rep Lac La Belle after your stay with us with our carefully curated collection of clothes and accessories. Whether you're looking for a ball cap, comfy sweatshirts, or a cozy hoodie, our convenience store has got you covered.
Beer and Wine
Hosting a party or simply looking to unwind after a long day? Our store offers a wide selection of beer and wine brands that are sure to meet your taste buds' desires. From craft beers to fine wines, we have something for every occasion.
DNR Fishing Licenses
As outdoor enthusiasts ourselves, we understand the importance of proper licensing for fishing activities. That's why, at Lac La Belle Lodge Bear Belly Pit Stop, we provide hassle-free DNR hunting/fishing licenses, ATV and snowmobile trail permits. So purchase your fishing license conveniently and start your adventure on the beautiful waters of Lake Superior with peace of mind.
Marina Dock Lease Spaces
If you're a boating enthusiast looking for a place to dock your vessel, we offer marina dock lease spaces for your convenience. Our marina features safe and secure docking facilities that provide easy access to the splendid waters of Lake Superior. So come be a part of our boating community and enjoy the perks of our stunning location.
The Convenience You Deserve
At Lac La Belle Lodge Bear Belly Pit Stop, we understand the value of time and convenience. We strive to provide a one-stop shop experience, making your daily errands a breeze. Our central location in Lac La Belle MI, Keweenaw Peninsula, makes us highly accessible, saving you precious time and effort.
Stop in Today!
At our convenience store, we continuously strive to exceed your expectations by offering a diverse range of products and services. So come visit us at Lac La Belle Lodge Bear Belly Pit Stop and experience the convenience you deserve. Let us take care of your needs while you enjoy the mesmerizing beauty of Lac la Belle.